Alexandra, Johannesburg South Africa, 29 July 2023
: The refurbishment of the four concrete basketball courts in Alexandra is part of NBA Africa's initiative of growing the game of basketball and its footprint among the communities of South Africa.  
The first refurbishment took place over a decade ago, and now this refurbishment once again speaks to the NBA's continuous goal to advance the game and to make it accessible to individuals from all different walks of life.
What the youth and community at large of Alexandra will learn on these courts transcends further than the four lines of the court.  These courts will provide for them the ability to build and foster legacies of their own- to imitate their own local basketball heroes and the likes of Hakeem Olajuwon's 'Dream Shake' and Dikembe Mutombo's 'Finger Wag', while also cultivating the core values of what the NBA stands for: teamwork, innovation, integrity, and respect while celebrating the spirit of 'ubuntu' and the vibrant and unapologetic 'kasi' lifestyle.
The Alexandra community will be able to make the game their own- celebrating the beauty and rich culture of the township that conjures the beauty of togetherness -and tells a story of how basketball is also African and a vehicle to inspire people. The refurbished Court Design Artwork is a collaboration between myself and the Colour My Kasi, Colour My City collective, spearheaded by Graffiti Artist Jakes Mbele.
Client: NBA Africa for the Alexandra Community
Design + Production: StudioR!OT
Paint Team: Jakes Mbele + Colour My Kasi, Colour My City
Content Creation: AltaTone
Izandla Ziyagezana (2023)
isiZulu proverb meaning one hand washes another. No one can rise without the help of another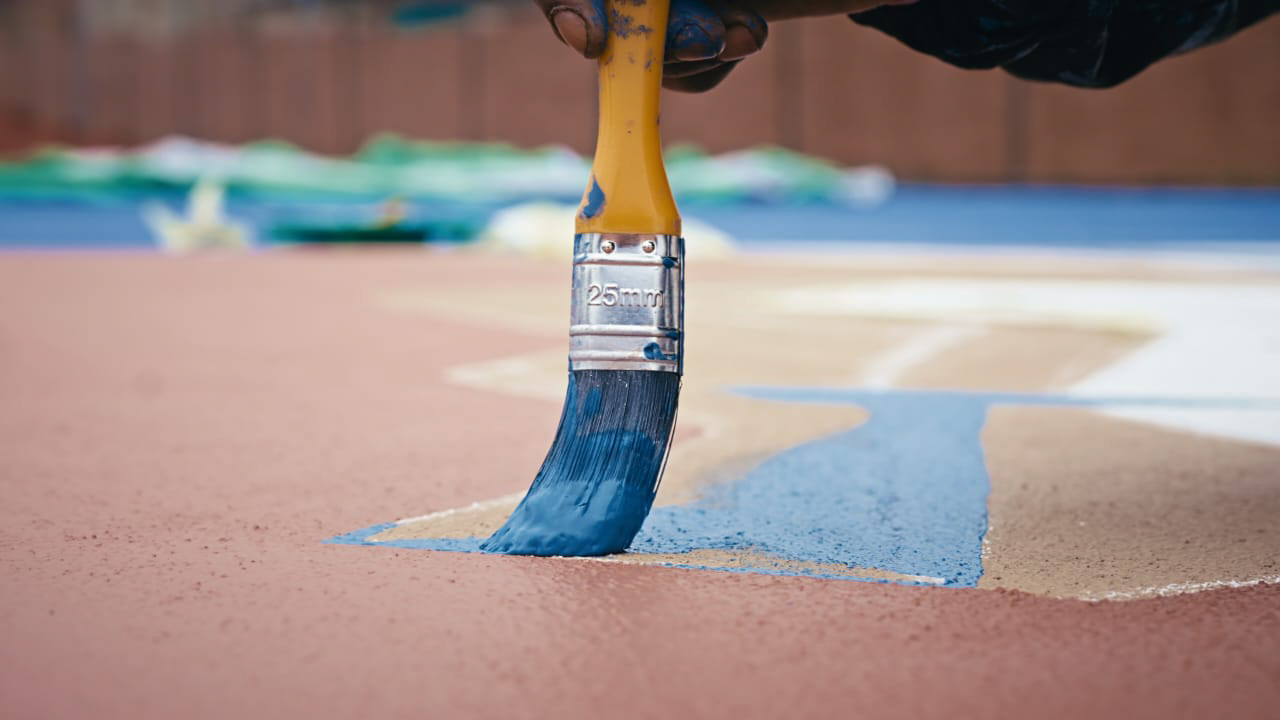 Via @nbaafricaofficial: The Unveiling of the Courts which included a Jr NBA Clinic, during the 19th edition of the Basket Ball Without Borders community and outreach program held in Johannesburg

.