We Face Forward
Locals Only Group Exhibition
'Locals Only' is a traveling publication and screen print exhibition launched by WorkingClass and Volcom Stone. 6 artists each from Durban, Cape Town and Johannesburg were given the brief to communicate their personal experiences in their respective cities. Each city was given a different colour palette with which the artist had to work in. The aim being to portray the allure of each city as seen through the minds of it's creatives. Each artwork is catalogued in a full-colour, litho-printed A5 publication as well as being reproduced as an A2, 2-colour screen print, all of which were on sale at the launches. Each run of screen prints has been limited to 10 prints per province (30 in total countrywide), making each artwork particularly rare.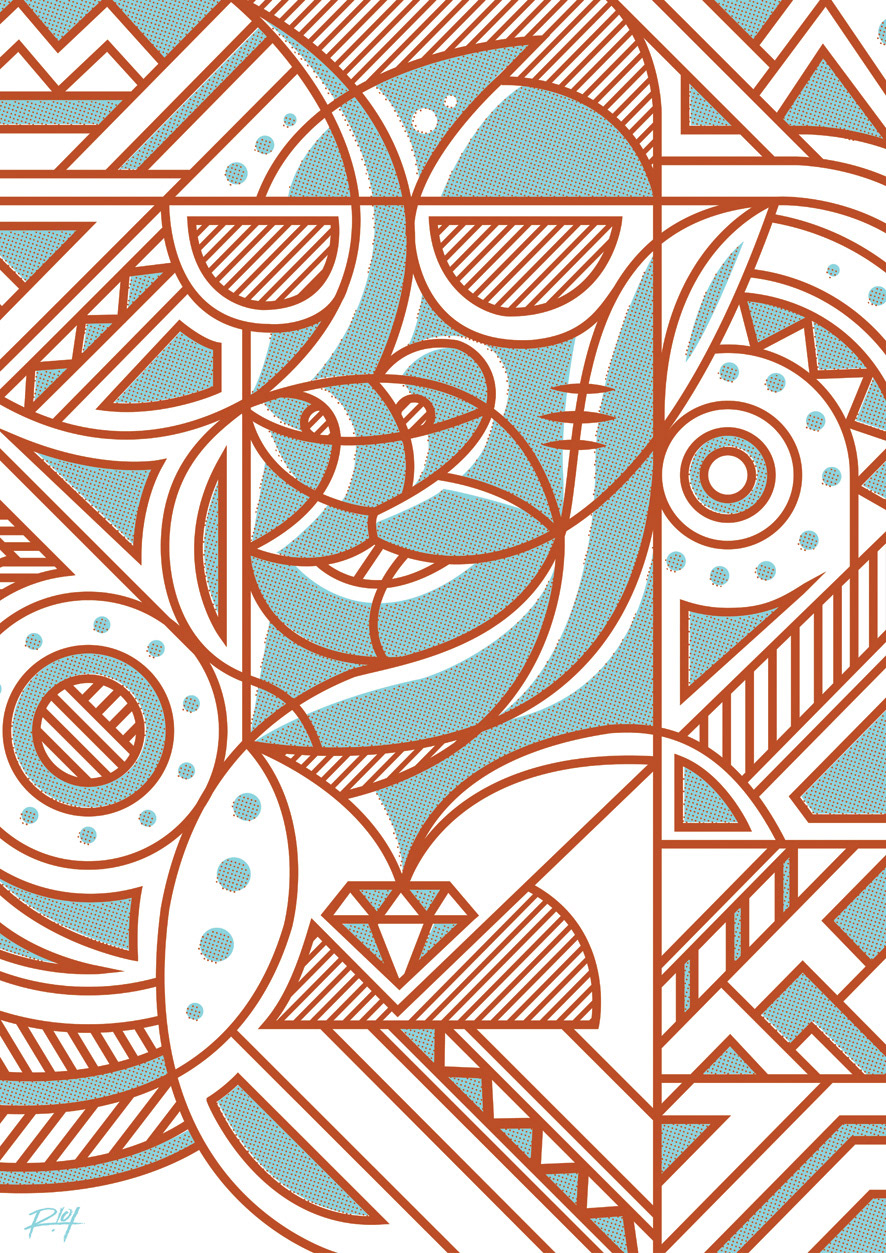 Title: We Face Forward          Media: Litho print
Size: 594 x 420 mm

Inspired by (Father of Pan Africanism, and Ghana's 1st Democratic president) Kwame Nkrumah's quote: "We face neither East nor West ; we face Forward"; the piece is a celebration of the diverse, ethnic, cultural melting pot, which is unique to the city of
Johannesburg
. The piece is represented by a 'Congolese Sapeur' character,
fused with traditional 'Nguni' patterns and line work.
© WorkingClass + Volcom Stone
© WorkingClass + Volcom Stone
© WorkingClass + Volcom Stone
© WorkingClass + Volcom Stone
© WorkingClass + Volcom Stone